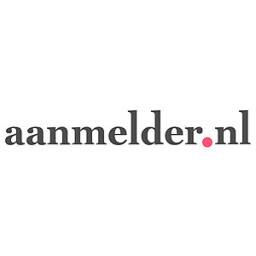 aanmelder.nl
Gepubliceerd: 14 dagen geleden
Recruiter: see the good in others
Gepubliceerd: 14 dagen geleden
Find, Recruit and Select a great Team for an event software company growing from 20 to 30 persons this year.
We are looking for a talent acquisition officer to plan, coordinate and execute a recruitment campaign for our internal team of event managers, marketing professionals and software developers. Recruitment has become a cornerstone of our growth strategy as we scale up the company. This position is for a leadership role in the team that develops our most valuable asset: our people.
Success
Success in this position encompasses four outcomes:
Selecting those candidates that will provide excellent performance and long term employment in our teams.
Discovering and recruiting amazing candidates for open positions.
Developing a well managed, quantified, structured recruitment process in our HR department.
Growing existing team members to their full potential.
In short: we need you to see, with great clarity, the good in others.
Purpose
Professional excellence, people being good at their job, is the ultimate happiness driver. Work is a major part of most people's life and getting better means more satisfaction, opportunities, safety and security in your work. Getting better together amplifies these benefits.
Learning events for professionals are a key way to grow excellence and that is why we make learning events more powerful. Better process, more insight, reduced friction, Aanmelder.nl is a Software as a Service company that makes the best event management system for learning events. Our customers include governments, universities, enterprises and medium scale companies in industries ranging from healthcare, financial services, high tech industries and agriculture.
Team
Our team is composed of more than 20 people with about an equal split between women and men. The average age of workers in the company is 33 years. Aanmelder.nl has a very nice office as base of operations in the center of Delft at about 5 minutes walking distance from the train station. Most of us have been working remotely over the past year and we have found that this works very well for us. We are open to all sorts of combinations of office and remote work.
Core values:
More important than what we are is who we are:
"Humans First: Be Friendly", paramount in how we want to work together and what we aim to do for our customers.
"Do a good job, do it even better tomorrow". Constantly learning we also seek professional excellence in our own organisation.
"New things in new ways". We are innovators, improving on the status quo and pursuing solutions off the beaten path.
"Energy and perseverance". Ambitious, highly motivated and highly energetic we lift each other up in cooperatively achieving our goals.
These are our core values. We have discovered them over many years and we find that we refer to them often. Do these fit you? Is there something you would like to add?
We pride ourselves in a highly organised way of working. We think before we leap and we leap with great accuracy. Paradoxically we have found that organisation provides us with great autonomy in our work. Faith in our shared values and process translates into trust in each other and everyone's best judgement. This is both liberating and rewarding because it fuels both mastery and purpose in our work.
Autonomy
By adopting the Holacracy management model in 2016 we have cemented autonomy and trust in every aspect of working together.
Besides purpose we also provide a healthy and fun work environment. A small team of colleagues have organised themselves to be the entertainment committee and they create engaging optional quarterly team building events and after work activities. Sports, culinary adventures and new experiences abound.
Candidate
For this position we are looking for a candidate with:
academic background (WO werkniveau).
Demonstrated experience in recruiting and hiring.
Sufficient professional experience to evaluate senior team members.
Salary
Salary range €3.000,- to €5.000,- per month based on experience and qualifications.
Apply now
We would love to hear from you! Hit the 'Apply' button to apply for the position!
Solliciteer nu