Recruiter én Recruitment gerelateerde Vacatures
Plaats een vacature vanaf €295 op Recruiternext.nl.
Plaats Vacature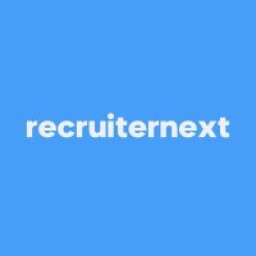 Recruiternext
Gepubliceerd: 12 dagen geleden
HR Co-ordinator
Gepubliceerd: 12 dagen geleden
To provide HR support to employees, Operational Managers and the HR Team and deliver an outstanding HR service. To support effective communication and engagement with employees and to work as an HR generalist providing a rounded HR administration service to our business.
Main accountabilities include:

• To provide HR administration support to the region, ensuring that all HR SOP's and policies and procedures
are consistently implemented across all stations
• Support the HR Advisor and HR Business Partner to deliver an outstanding HR service
• Ensure all HR files and HR training records are maintained and updated as required.
• Ensure that all changes to personal details, job roles, remuneration or benefits are actioned in accordance with
the prevailing policies and procedures, including issue of letters and contracts of employment.
• Build constructive relationships with internal and external customers and colleagues across the HR team
Recruitment and Onboarding

• Administration support for all recruitment activity ensuring proactively managed candidate throughputs on a
daily basis
• Support the hiring managers through all stages of the recruitment process including setting up interviews,
candidate search, shortlisting, administering assessments, offers and on-boarding
• Responsible for the end to end approval and advertising process for all roles and provide support to hiring
managers on the creation of job descriptions
• Provide reports and data through the recruitment system on all elements of the recruitment process
• Ensure all paperwork is completed for new starts and ensure they are set up appropriately in all HR systems
• Organise and maintain personnel files, ensuring compliance with GDPR and 8 Pillar requirements
• Track probationary reviews and ensure the HR Advisor and management teams are informed when reviews are
due to be completed
• Provide support to line managers for induction of new starters, with particular emphasis on ensuring that all
new starters are made aware of key corporate HR policies, procedures, company benefits and how these are
implemented locally (e.g. absence reporting procedures etc)
Attendance Management

• Assist the HR Advisor in absence management for the region, ensuring all required documentation is
maintained and absence management paperwork is completed
• Track attendance in each station, provide prompts to local management to ensure that Return to Work
Interviews are carried out and recorded
• Prompt local management and the HR Advisor to ensure that formal absence reviews are conducted and
documented in accordance with the absence management policy
• Assist the HR Advisor, local administration and management to administer family leave (including tracking
maternity and paternity leave), flexible working requests and any other attendance management issues
Termination of Employment
• Provide support for exit process of leavers, coordinating exit interviews (ensuring reasons for leaving are
accurately recorded and any issues flagged to management and the HR Advisor) and equipment support
• Assist local administration to ensure that all final payments are made in accordance with statutory and
contractual obligations
• Ensure that leavers are removed from all HR systems and records are archived in accordance with the
prevailing data retention policy
• Respond to external reference requests for past/current employees in accordance with company policy
Employee Relations
• Assist the HR Adviser to track and record both informal and formal performance management processes and
grievance process, ensuring that appropriate letters and forms and other documents are issued/used at all
stages of the process. Assist management with producing outcome letters as necessary
• Act as note take and provide HR support in disciplinaries, grievances and appeals meetings
• Ensure all letter templates are updated and maintained in line with Company branding and current legislation
Reward

• Assist the HR Advisor to give advice on pay and other remuneration issues, including promotion and benefits
• Administer employee benefits
• Assist the HR Advisor with all people recognition schemes and other engagement initiatives for the Stations, to
ensure our people are engaged and valued for their contributions
Performance Management
• Contribute to performance monitoring and the implementation of HR best practice measures including the
annual performance review process
TUPE Transfers

• Ensure that Employee Liability Information for incoming TUPE transfers is validated and incoming employees
are added to the company's systems in accordance with company policy
• Prepare Employee Liability Information for outgoing TUPE transfers and ensure that records of outgoing
employees are archived in accordance with Company Policy
Additional Duties
• Contribute to project work delivery within the department by taking part in or leading project teams
• Create any regular reports and presentations to support the Central HR Team
• Ensure all HR processes adhere to business standards, guidelines and relevant safety & security rules and
regulations
• Ownership of DSARs in conjunction with group data protection department
• Ensure effective communication and co-operation with local administrators to ensure that all people related
processes are managed efficiently and in accordance with company policies and procedures
• Remain up to date with all station notices relating to policies and procedures
• Remain up to date with all relevant operational, systems and Customer Service training
• Any other HR admin task as required
Safety, Security and Compliance
All employees have a responsibility and duty whilst at work to:
• Take reasonable care for the health and safety of themselves and of others who may be affected by their
actions or omissions whilst at work
• Co-operate with their manager / supervisor in order to allow them to perform or comply with any legal
requirements imposed on the company
• Not intentionally or recklessly interfere with or misuse anything provided by the company in the interests of
health, safety or welfare reasons
• Inform their manager / supervisor of any work situation, equipment or activity that represents a serious or
immediate danger to health and safety
• Report any hazards, near misses, incidents, accidents, or dangerous occurrences to their manager /
supervisor, who will then follow the procedures contained in this manual
• Carry out work in accordance with information and training provided and any specific workplace health and
safety rules or procedures
• Fully understand the company health and safety policy
• Attend training courses as may be arranged by the Company
• Engage with MORSE and follow our code principles
Qualifications and Experience
• CIPD level 3 certificate or working towards
• Ability to build constructive relationships with internal and external customers and with colleagues across the
HR and Administration Departments
• Strong communication skills and ability to communicate effectively both verbally and in writing with
management at all levels
• Competent and have the ability to work in a fast paced, ever changing environment
• Thorough and proactive with the ability to deal with matters in an efficient and methodical process
• Results orientated with good interpersonal skills
Professional Standards
• Respectful, supportive and friendly approach
• Clear and honest communication
• Passionate and driven
• Flexible and understanding of changing priorities and situations
• Punctual and reliable
• Confident and focused
Employee Acknowledgement
I, ________________________________________, acknowledge review of this job description and understand
that it is not contractual and is intended as a guideline only. Furthermore, I realise that it is subject to change
or amendment as deemed appropriate by the company. I also understand that all job duties are not
described above and that I will be expected to perform other related duties as directed by my direct Manager
and/or Senior Leadership.
Signature: _____________________________ Date: __________________________________